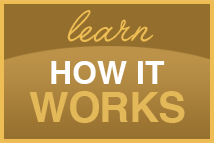 Do you want to become part
of our growing network?
Join Now
Tech Valley Connect is an innovative program designed to provide focused assistance to employers who are recruiting valued staff and relocating professionals to the Capital Region of New York State. Our mission is to increase retention and enhance recruitment for area employers by offering innovative ways to support newly relocating talent and their families.  The cost of losing a professional hire within the first 2 years is conservatively estimated at 2 1/2 times the salary of that employee.  Interestingly, employees at a professional do not tend to take jobs for money and they don't stay for money – at least in terms of sustainability.  The reasons trend to quality of life challenges – often identified as dual career ('trailing spouse') challenges and an inability for new hires and/or families to successfully integrate into their new community.  Tech Valley Connect addresses those issues in a comprehensive, direct and structured way, helping to ease the stress of transitioning to new work and living environments for professional families. Individual Client Coordinators evaluate each family to create a detailed and customized information portfolio which provides qualified local resources and connections to support a rich quality of life in the Capital Region.  These one on one,  individualized services are available to new hires and/or families for one year.
Networking on Steroids for Newly Relocated March 26, 2014
2014 Albany-Colonie Regional Chamber Dinner March 10, 2014
Attracting Young Professionals and Entrepreneurs to the Capital Region September 23, 2013