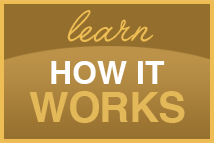 Do you want to become part
of our growing network?
Join Now
Tech Valley Connect is an innovative program designed to provide focused assistance to relocating professionals. Our mission is to increase retention and recruitment of top talent to the Capital Region.  The cost of losing a professional hire within the first 2 years is conservatively estimated at 2 1/2 times the salary.  Top reasons for this loss in retention identify dual career (trailing spouse) challenges and an inability for families to assimilate in their new community.  Tech Valley Connect addresses those issues in a comprehensive structured way, helping to ease the stress of transitioning to new work and living environments for professional families. Individual Case Coordinators evaluate each family to create an extensive customized information portfolio which provides local resources and connections to support a rich quality of life in the Capital Region.  These individualized services are available to our families for one year.
Client Connections Coordinator needed February 14, 2014
Executive Level Job Searches August 15, 2013
Attracting Young Professionals and Entrepreneurs to the Capital Region September 23, 2013