According to a 2011 study by The Permits Foundation, 66% of employers surveyed reported that dual career and partner issues are increasingly important to their organizations, and 70% believe that their organization should do a better job of supporting dual-career couples.
Tech Valley Connect is a unique organization made up of regional employers whose objectives center on attracting and retaining professional talent to the Capital Region. Originating at Rensselaer Polytechnic Institute as a pilot project funded by the Elsevier Foundation's New Scholars program and the National Science Foundation's ADVANCE grant, Tech Valley Connect provides necessary support services to relocating professionals including comprehensive dual career support, community integration and cultural transitioning.
Tech Valley Connect Check us out on WNYT – Channel 13! May 27, 2014
What Tech Valley Connect Families are saying about us… May 23, 2013
Project Kindness – Who's In? November 26, 2014
Featured Sponsors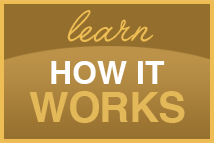 Do you want to become part
of our growing network?
Join Now